|SIENNA RODGERS, LABOURLIST|AIWA! NO!|Tony Blair has described Brexit as a choice between the "painful" and the "pointless".
Appearing on The Andrew Marr Show today, advocating for a fresh referendum on the UK's membership of the EU, Blair said: "You either get out of the single market, in which case you're going to do economic damage – at least in the short and medium term. That's the painful Brexit.
"Or you don't, and you do what Theresa May wants, which is stay tied to Europe's rules. This is what the Chequers document says. Then you're in a pointless Brexit."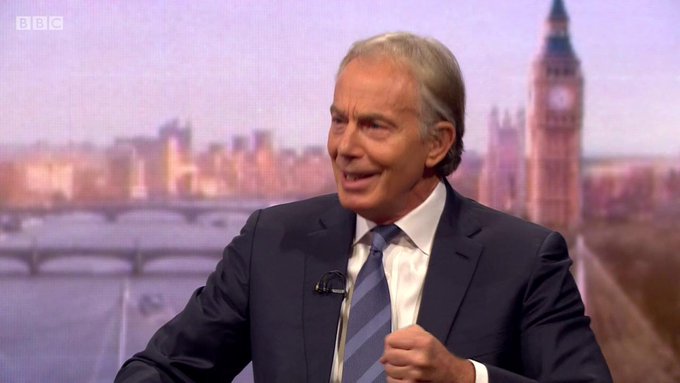 Tony Blair on #Brexit: Literally why are we doing it?

Former PM, who supports a #PeoplesVote, tells #marr the choice is between "painful and pointless"

Read more: http://bbc.in/2MR85Zf
984 people are talking about thisTwitter Ads info and privacy
The former Labour Prime Minister also said he had "a lot of respect" for Theresa May, who he described as a "decent person… surrounded by a lot of pretty unreasonable ones".
"I respect the fact she manages to stand up, to get on with it. I think that's a great capability… Personally I can see a lot to admire in the way that she handles herself," Blair added.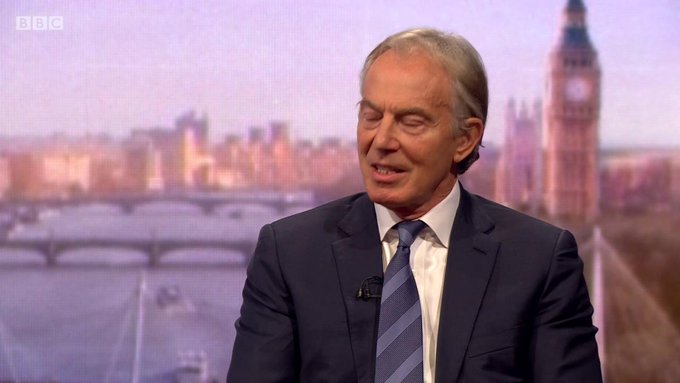 I have respect for Theresa May, says Tony Blair

He tells #marr that she's a 'decent person surrounded by unreasonable ones'

But the former PM says the #Brexit deal is a dodo

Read more: http://bbc.in/2MR85Zf