© AP Donald Trump, with first lady Melania Trump, speaks with reporters before boarding Marine One on the South Lawn on Tuesday. Donald Trump expects to see a country in "turmoil" when he lands in the UK on Thursday for a two-day visit he said would make his subsequent summit with Vladimir Putin in Helsinki seem "easy".
The president spoke to reporters on the south lawn of the White House on Tuesday morning, before boarding Marine One to begin his trip to Europe, which will begin with a Nato summit in Brussels.
He repeated familiar criticism of Nato and spoke warmly of Boris Johnson, the British foreign secretary and Brexit leader who resigned from the government of Prime Minister Theresa May on Monday. Trump said Johnson had been "very nice" and "very supportive".
"It's going to be an interesting time in the UK and certainly an interesting time with Nato," Trump said, over the noise of the helicopter. "Nato has not treated us fairly but I think we'll work something out. We pay far too much and they pay far too little. But we will work it out and all countries will be happy."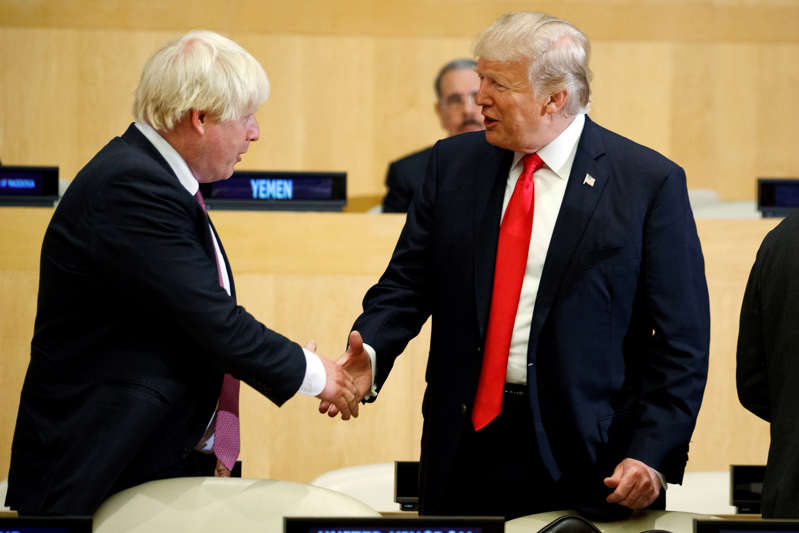 © Catalyst Images President Donald Trump shakes hands with British Minister of Foreign Affairs Boris Johnson during the "Reforming the United Nations: Management, Security, and Development" meeting during the United Nations General Assembly, Monday, Sept. 18, 2017, in New York. (AP Photo/Evan Vucci) Johnson was the second Eurosceptic cabinet member to resign in recent days, after Brexit secretary David Davis. The UK, Trump said, was in "a situation that's been going on for a long time".
"So I have Nato, I have the UK which is in somewhat turmoil, and I have Putin. Frankly Putin may be the easiest of them all, who would think. Who would think. But the UK certainly has a lot of things going on."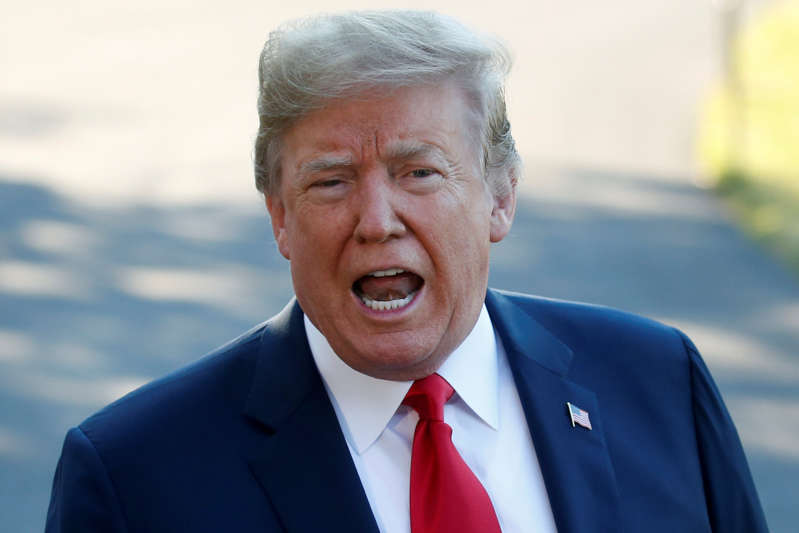 © Catalyst Images U.S. President Donald Trump speaks with the news media before boarding Marine One for travel to Europe from the White House, in Washington, U.S., July 10, 2018. REUTERS/Leah Millis Trump was asked if he had spoken to May since Johnson's resignation.
"I have not, no I have not," he said. "Boris Johnson's a friend of mine, he's been very nice to me, very supportive and maybe I'll speak to him when I get over there. I like Boris Johnson, I've always liked him.