Aah! … Aah >> Huh?
The President of the United States has quote-tweeted a Katie Hopkins tweet in which both attack Sadiq Khan while wholly misunderstanding what the Mayor of London actually does
The Met Police. Officers says they have lost control of London streets. Apparently they lost control of their twitter account too.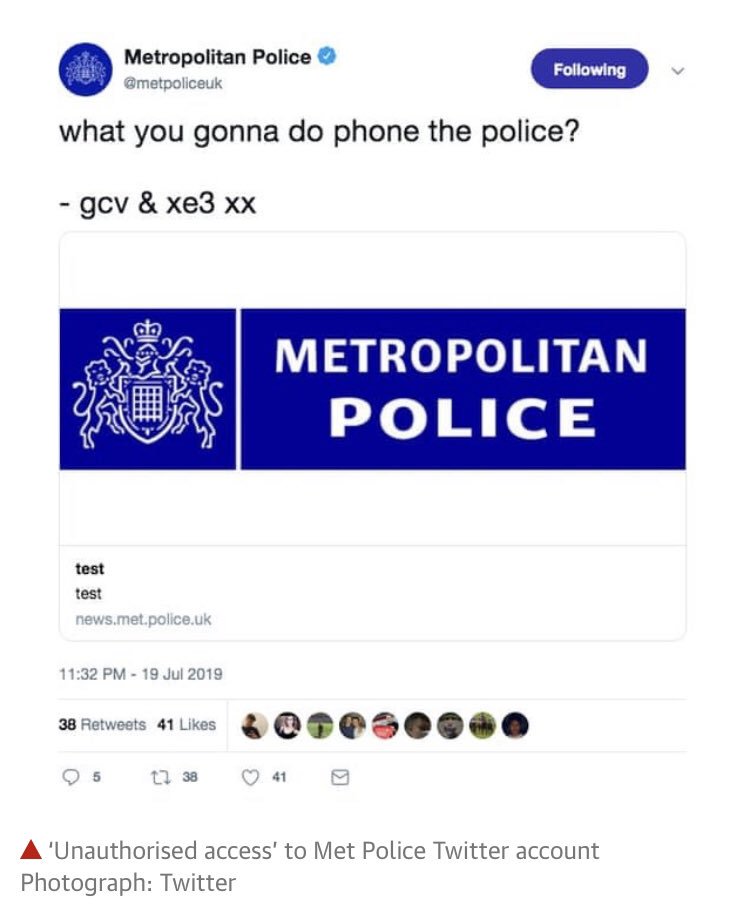 7h7 hours ago

Good morning! Just a quick question; do you already hate brown people, or do you usually need a cup of coffee first?

3h3 hours ago

Look, London has turned into a Muslin Monstrosity. Call them brown black or blue…it doesn't matter. They are destroying Europe. We cannot let that happen here. Trump 2020

4h4 hours ago

They have it up following the Mayors instructions even as it showed bias Telling Christians they cannot speak while Muslims get to kneel in prayer anywhere and attack persons with knives!

Shakka khan has made the police in londonstein a bunch of snowflakes

7h7 hours ago

Which officers said that? Evidence? None, obviously.
Never one to miss an opportunity to critique Khan, who just so happens to be Muslim, Hopkins appears to have decided that among the responsibilities of being mayor is the role of social media manager.
The controversial former columnist tried to equate the hack with the shocking incidents of violent crime in the capital in recent months.
A few hours later, a presumably sleepy president was logging onto Twitter and couldn't resist joining in.The result? A perfect example of why Twitter can sometimes be the worst place known to humanity as 16,000 (and counting) people tacitly endorsed the president's tweet with a like or a retweet.
But the explosive Mueller hearings happen next Wednesday; that's why Trump is stressed by 'stupidying', stupifying paranoia, anxiety and dark worry. Donald Trump is sweating right now. The President of the United States has lined up some foils to obscure and distract Mueller hearings – that's the reason he used Ilhan Omar and her Squad earlier this week; he thought the hearing were happening this week; the rally was meant to rebutt Mueller but lo and behold – it wasn't to be; Mueller did not happen as schedulled but Wednesday nex week instead- so Trump turned to his primary political weapon RACISM; he had to give a speech to those poor souls congregating in North Carolina for goodness sake. They were already there – hence the now-infamous 'send her back' chants that have provoked humanity around the world which he had been engineering since entering The White House. >>>CRIMSON TAZVINZWA; AIWA! NO!
Trump foils
President Barack Obama
Hillary Clinton
Ilhan Omar
The Squad- 4 African American Congresswomen
London Mayor Sadiq Khan … this particular foil; simply he is Muslim
Hopkins listed the names of four European politicians, all of whom have a track record of populist and discriminatory views.
Hopkins also said that "god-willing/jihadi-failing" she will be alive to see "Boris Johnson in Number 10" and "Trump in the White House" and "Netanyahu building Israel".
The four right-wing politicians named in Hopkins' tweet are: