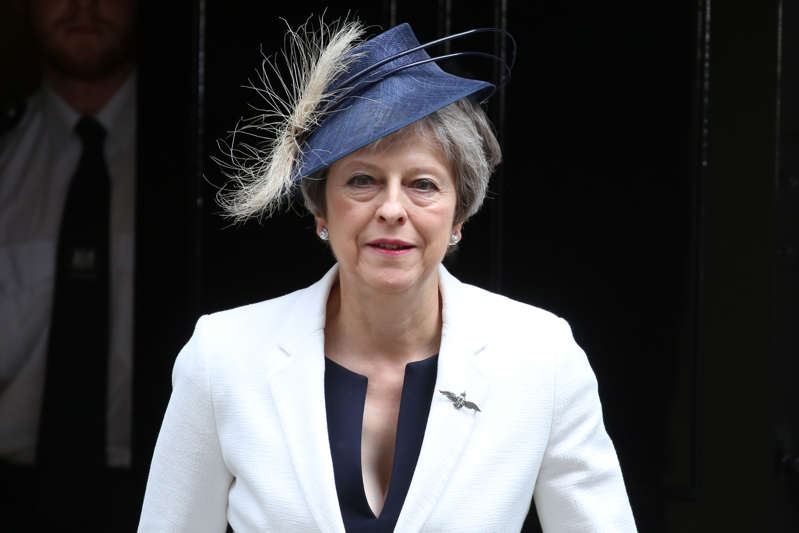 © Getty Britain's Prime Minister Theresa May leaves 10 Downing Street in central London after attending the weekly cabinet meeting on July 10, 2018. (Photo by Isabel INFANTES / AFP) (Photo credit should read ISABEL INFANTES/AFP/Getty Images)
Theresa May was no doubt expecting a few more low-profile resignations and no-confidence demands amid the fallout of the Boris Johnson and David Davis bombshells.
But she won't have been expecting President Trump to lob not one, not two, but three Exocet missiles timed to explode on the eve of a NATO summit and ahead of his visit to the UK.
He said the UK was in "turmoil", that meeting Vladimir Putin would be "easier" than the NATO summit or his UK visit and that he might speak to his "friend" Boris Johnson while he's here.
According to No 10, the president was being humorous in his Putin remark