London Residents Recruit Street Artists Armed With Satire in War On Drugs
The words "Crack Pickup" and "Drug Dealers Only" have been spray painted onto roads in response to the "brazen" drug dealing outside people's homes in Tower Hamlets in East London.
Resident Penny Creed tweeted the images "to embarrass the Met Police and Tower Hamlets into doing something about the brazen drug dealing in my neighborhood."
Residents of Shoreditch, famous for its street art, have commissioned artists calling themselves the "Columbia Road Cartel" to start the campaign to highlight the problem of drug dealing in their neighborhood. However, the signs were promptly removed by council workers.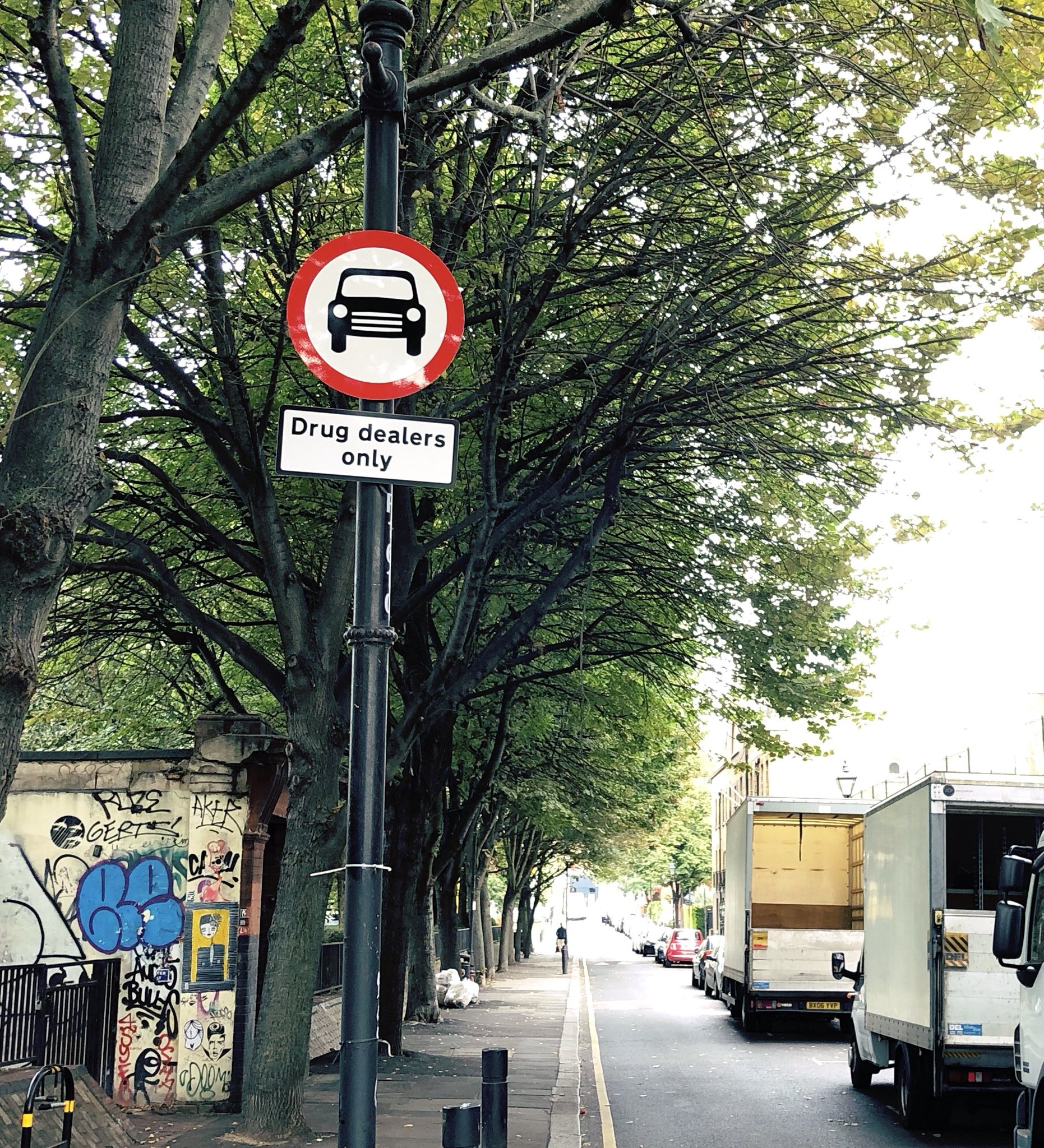 Penny Creed, resident and vice-chair of the Columbia Road Tenants' and Residents' Association, said the situation on her street had deteriorated.
"Eight to 10 users congregate on a street waiting for dealers to come past and buy from their car window," she told the BBC.
Penny Creed says people living there have been "continually dialling 999" to report the problem described by Mayor of Tower Hamlets John Biggs as "unacceptable."
"Too often criminal activity including drug dealing is not being stopped, and like the residents I think this is unacceptable," Mayor John Biggs Tweeted.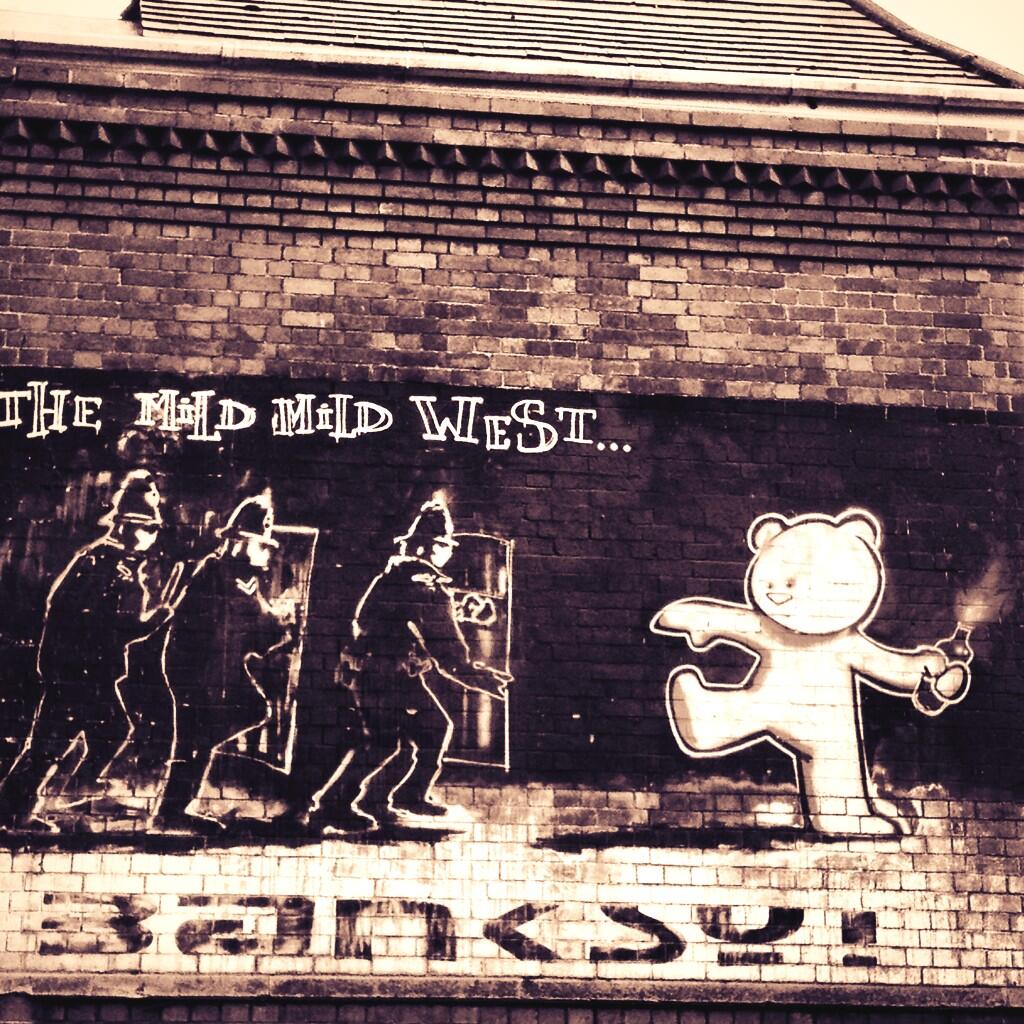 Resident Jonathan Moberly told The Telegraph, "our corner of our street is used as a drug collection point 24 hours a day."
"Heroin and crack addicts gather in small groups waiting for deliveries which arrive by a speeding car."
Guerrilla street art is no stranger to politics, with many artists using the medium to score political points.
Spray painting, stenciling and graffiti by street artists has long sought to present alternative perspectives and highlight social injustices, from Banksy's early graffiti in Bristol highlighting police violence, to the use of tear gas on refugees at the height of the crisis in Calais.
When I was in Calais refugee camp, the legendary street artist Banksy painted Steve Jobs portrait to highlight Syrian refugee crisis.
The satirical art commissioned to shame the police and their inaction on one residential road in London carries a serious message; Britain's capital city has witnessed a surge in crime since the start of 2018.
"This is Shoreditch where street art is a thing we're known for," Penny Creed told London Live. "I think using street art was obviously a good idea to use our identity to highlight our own issue."
Scotland Yard has recorded its 100th homicide, with drugs and social media cited as reasons for the rise in knife, gang and moped related incidents.