A division of Germany's Siemens (SIEGn.DE) has been awarded a contract worth about 1.5 billion pounds ($2 billion) to design and build 94 new generation trains for the Piccadilly Line on London's metropolitan train network, known as the Tube.
Transport for London (TfL), the public body in charge of the Tube, said the award of the contract would allow Siemens Mobility Limited to push ahead with its plan to build a new factory in Goole, east Yorkshire, in northern England.
"The Siemens Mobility Limited factory would employ up to 700 people in skilled engineering and manufacturing roles, plus up to an additional 250 people during the construction phase of the factory," TfL said in a statement.
"As a result, around 1,700 indirect jobs would be created throughout the UK supply chain," it said.
People board an underground 'Tube' train at Oxford Circus underground station in London
While the order is for an initial 94 trains for the Piccadilly Line, TfL said the contract was being awarded on the expectation that the manufacturer would also build tains of the same design for three other so-called Deep Tube lines.
The Piccadilly Line, which carries more than 700,000 passengers per day, is the first of the four Deep Tube lines to receive a much-needed upgrade.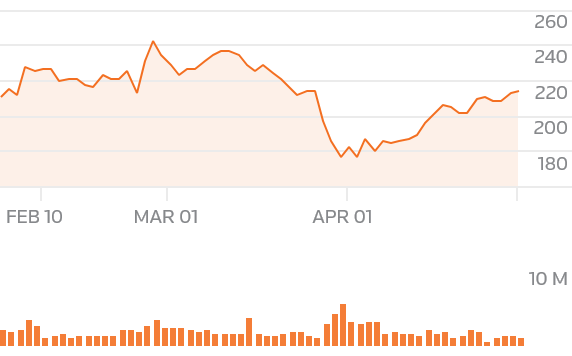 The new trains, expected to be delivered from 2023, will be 6 metres (yards) longer than the existing ones and will be designed to optimise space within the constraints of the narrow Deep Tube tunnels.
The 86 trains currently running on the Piccadilly Line were introduced in 1975 and had a design life of 40 years. They are now one of the oldest train fleets in passenger service in Britain.
The ageing trains and signalling system restrict the current rush hour service on the Piccadilly Line to 24 trains per hour. That will go up to 27 trains at peak times by the end of 2026, after the new trains are brought into service, TfL said.
Combined with a signalling upgrade and the purchase of additional trains, peak period capacity on the busiest central sections of the Piccadilly Line will increase by more than half by the end of the 2020s, meaning an additional 21,000 customers will be able to board trains every hour at rush hour.
"This long-term sustainable investment will support London's growing population, which is set to increase to 10.8 million by 2041, supporting new jobs, homes and growth," it said.
~Crimson Tazvinzwa~